Real Food
We discuss various topics on Raw Food for Pets here. The raw diet is about fooding your fur kids as Mother Nature intended to maintain your pet's optimum health, longevity and reproductive capabilities. The food we stock and supply has not been cooked, so all of the natural enzymes remain intact, retaining maximum values of nutrients. Uncooked and unheated, our range of raw dog & cat food is formulated with human-grade meat as the first ingredient.
(Image Source: Unknown)
Muscle meat, organ meat, ground bone, vegetables and essential supplements; retaining all natural enzymes and maximum values of nutrients. Learn more about raw feeding and the pet cuisine we supply;- easy and complete, nothing to add, just thaw and serve.
Posted By: Ockert Cameron Published: 04/07/2018 Times Read: 2798 Comments 0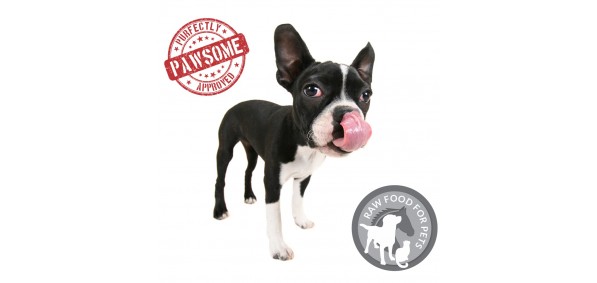 We are often quizzed by pet parents about these unique ingredients. What is it and what are the befits? If you're a gen X (or Y) or Millennial, then these items might be foreign to you. Won't see them on the shelves at your favourite retailer either. Our desire for consumerism, packaging and presentation has alienated and orphaned these nutritional gems to dark little corners in old rusty shacks.