Parenting
As we started our journey to find more holistic and natural solutions in addressing Floyd's skin issues, we discover a little book titled "Raise a Green Dog" by Leslie May. This book became our inspiration for change in our own life style, and re-evaluating our own use of products, for our fur kids and ourselves alike. Our journey involved re-evaluating what we purchase for home use, purchasing environmentally responsible products, utilising environmentally safe household products, practising eco-friendly and safe processes in our and our fur kids life.
As we try, test, fail, and improve on the guidance that Leslie offers in her book, we will share these experiences as articles on our blog.
You can also read up on Leslie's efforts and her blog (and of course her book) here [Raise a Green Dog].
Posted By: Ockert Cameron Published: 09/04/2019 Times Read: 1293 Comments 0
Ticks and fleas are horrible and annoying bugs, hard to get rid of, hard to live with, and just downright weird! I mean, think about it: They suck your blood, so they're basically vampires, and when you look at them under a microscope, they look like aliens. Or perhaps some kind of twisted mutant. Weirdest of all, in some cases, a bite from the lone star tick can trigger an allergy to red meats in both dogs and pet parents!
Posted By: Ockert Cameron Published: 08/05/2018 Times Read: 2769 Comments 0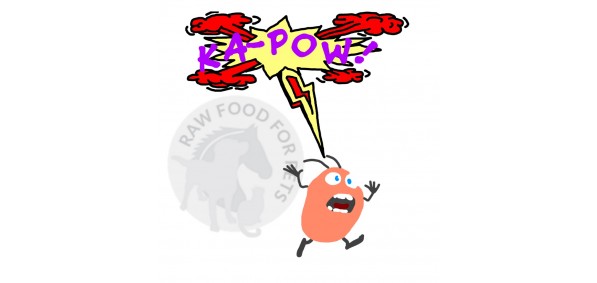 We are excited to introduce Spencers Natural Pet Products, our latest partnership, to bring you natural and non-toxic anti-insect solutions. Spencers products are manufactured in Europe as a premium range of products which can be used on cats, dogs, horses, birds, rabbits, ferrets and your favourite rodents. The exclusive formulas and the best prime materials that Spencers use guarantee the stability, effectiveness and shelf-life of all their products. The shampoos and treatments contain NEEM OIL - a natural product used for centuries in India - as well as GERANIOL and LAVENDER oils.
Showing 1 to 2 of 2 (1 Pages)