Life Stages
Shakespeare gave man seven ages, dogs and cats have to make do with three (or at most four) stages. These are youth (or growth), adult (maturity) and geriatric (post-maturity). The growth phase can be divided into youth and adolescence (teenager); this is particularly the case with large and giant breed dogs who have an initial rapid growth phase in common with smaller breeds, but then have a longer, slower period of growth before reaching maturity at a later age than small to medium breeds.
Nutritional requirements change in each life stage and correct nutrition will produce a healthier, happier and longer-living fur kid. The life expectancy of dogs and cats has increased over the years and whole many factors are involved, as discussed through the articles in this section. Improved nutrition plays a significant part here, helping animals to achieve their genetic potential in size as well as life expectancy. However, no pet diet, whether home-made, raw diets or commercially prepared, can provide the ideal diet for every animal every day of its life. This is mainly because no one can accurately predict all the changes that that animal will face, nor allow for every individual quirk of nature. A diet based on the average requirements of a group of animals at set stages of their lives, will be an improvement on nature's pot luck, over having to fend for lunch. Life expectancy for men and women in the developed world has increased through better provision of shelter, healthcare and above all, food! The same implications are there for your fur kids - provide a better diet and the body will operate more efficiently and last longer.
How old is your cat? Three years? Five? Seven? Nine? Eleven?
At three years old, your cat is the equivalent of 28 human years;
At five, that human equivalent is 36 years old;
At seven years old, the human equivalent is 44;
At nine, it's 52;
At 11, your kitty is the equivalent of 60 human years!
We investigate this topic in greater detail.
Posted By: Ockert Cameron Published: 19/06/2018 Times Read: 3202 Comments 0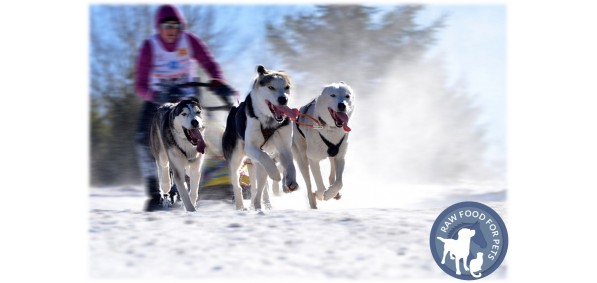 For an athlete dog, nutrition is as importance as the training activities to be carried out. In fact, only when the physical preparation reaches an appropriate level and is supported by an equally adequate diet, your canine athletes will be able to obtain their goals. We discuss some of the requirements of fooding your athletes.
Showing 1 to 9 of 9 (1 Pages)