New Customer
Register Account
By creating an account you will be able to shop faster, be up to date on an order's status, and keep track of the orders you have previously made.
Continue
Returning Customer
I am a returning customer
Browser Support
Our Store and Google Chrome
We are experiencing compatibility issues between Google Chrome and OpenCart. We do not have a resolution yet. Please use Mozilla Firefox, Microsoft Internet Explorer or Edge, or Apple Safari instead. We will post a follow up once we have resolved the issue.
---
Account Management
How do I Reset my Account?
Customers often report a lost password and require assistance. Fear not, it happens to all of us at some point! Using the FORGOTTEN PASSWORD recovery process should always be your first step.
Step 1. Go to our Store Front login page. Either select the My Account option at the bottom of the page, or the little people icon at the top of the page. You will see a screen similar to the following: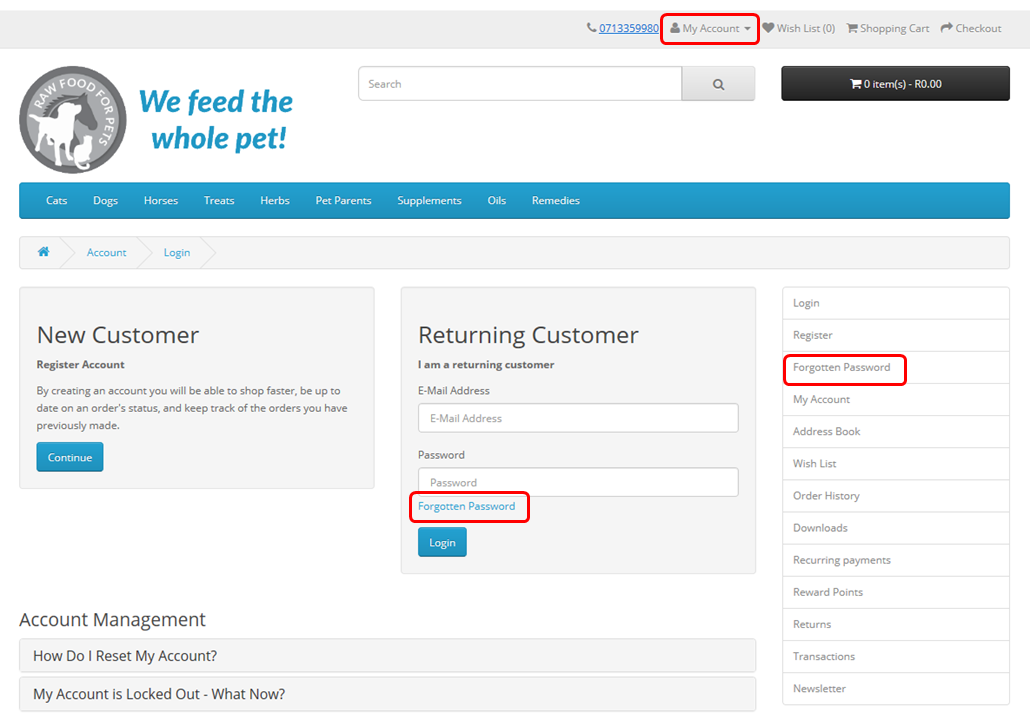 Note the FORGOTTEN PASSWORD link on the right column of the page. Click on the link to start the password recovery process.
Step 2. Clink on the FORGOTTEN PASSWORD link will show a screen similar to the following:
Click on the EMAIL ADDRESS field and type in your email address. An email will be sent with the current password.
Step 3. Make sure to confirm that the emailed password works by logging into the Store Front. Remember to reset or change your password.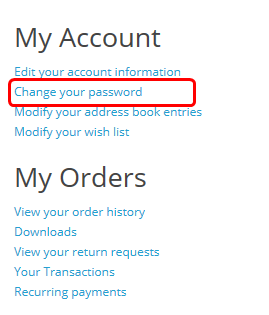 Security of your account relies on your password and you should practice good habits when dealing with passwords and accounts on the internet in general. This includes changing your passwords on a regular basis.
My Account is Locked Out - What Now?
When you attempt to provide the wrong password for 3 times in a row, our system thinks that someone is trying to hack it. It will automatically then disable your account. This is a preventative action, so please do not take exception.
At the moment, we have configured the system to by default, after 1 HOUR has passed, UNLOCK your account again.
If, however, you require urgent access, please call us and we can manually unlock the account.
If the reason for this action is that you cannot remember which email and/or password you used during registration, please call us so that we can double check your details.
If you have a single email you use, and have forgotten your password, then please use the Reset (PASSWORD RECOVERY) procedure.
---